Awami-led Government for the third term in a row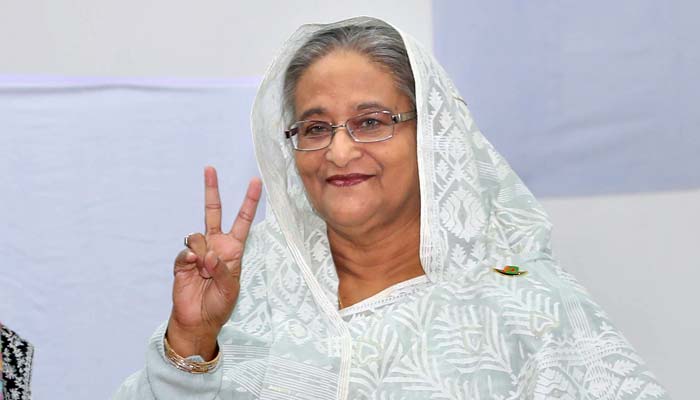 Awami League-led grand alliance wins 11th National Parliament Election with 257 positions. With huge majority of constituency, this alliance is forming government for the third consecutive term. The opposition party Jatiya Oikyafront already got caught into their rage scorching them to boycott polling and demanding re-election.
286 Non-government results have already announced according to election commission, returning office and BD Morning reporter's statement. Among them, 257 had been secured by Awami League and Grand Alliance. On the other hand, Jatiya Oikyafront is forming the opposition party with 9 positions. Jatiya Party, Independent candidates and other 20 parties all together got 8 positions.
Sunday from morning till midday, in a festive atmosphere, nationwide citizens participated in polling. Although, Most of the centers were accused not to have any single polling agent from the opposition party and pre-election violence was reported, not much of a crisis arose.
Six lakh members of security forces were assigned to ensure an authoritative election. Still 16 deaths, 51 candidates boycotting election, bribing, vote rigging, ballot stuffing and many other noticeable incidents were reported the whole day after 11.00 o'clock.
Perhaps, EC Nurul Huda said,
The polling was overall credible out looking some improper incidents.