Sultan Muhammad Mansoor dropped a bombshell in Maulvibazar-2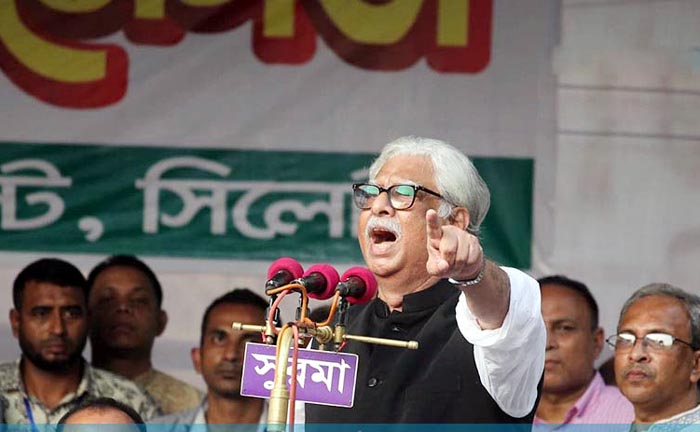 Maulvibazar-2 constituency always demands a knock down with a feather. The history has been repeated again promisingly. In this national parliament election, 'sheaf of paddy' ensured ground shaking winning in this constituency with this new candidate, Sultan Muhammad Mansoor of Jatiya Oikyafront. He was the former vice president of Dhaka University central student's council (DUCSU)
Here, Candidates are usually given more priority than the political parties. This particular constituency consisting 93 voting centers witnessed a cutthroat competition between Jatiya Oikyafront and Bangladesh Awami league. M.M. Shaheen of BNP received 77170 votes and Sultan grabbed victory with 79742 votes.
Previously, None of the candidates under 'sheaf of paddy' symbol won in this area. In fact, becoming Runner up or Second Runner up was considered a myth. In 1991 and 2001, candidates couldn't get back the security money the paid.
After a long time, Sultan Muhammad Mansoor came forward to rewrite the history as a candidate of Jatiya Oikyafront.
Mansoor was selected the former vice president of Dhaka University central student's council (DUCSU) in 1989 as a Bangladesh Awami League candidate. He placed Bangabandhu Sheikh Mujibars picture in DUCSU building for the first time after independence.