LRB frontman Ayub Bachchu passes away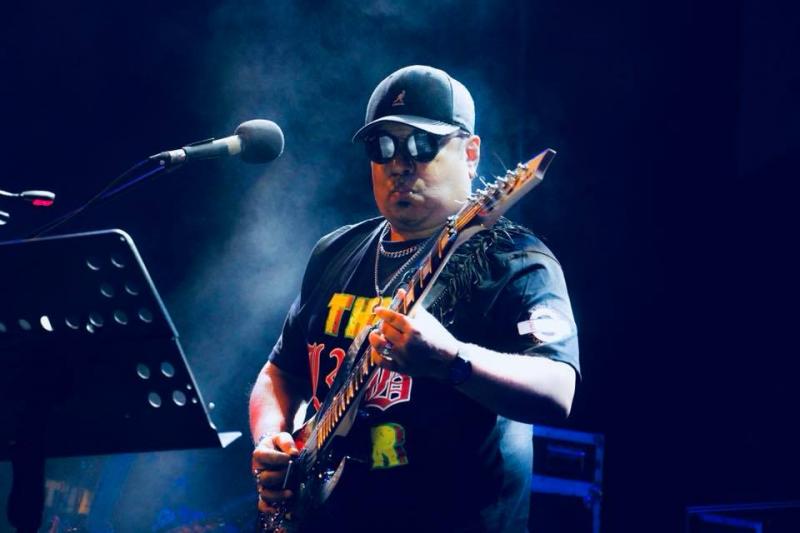 Singer, guitarist, lyricist and composer Ayub Bachchu, who founded LRB one of the leading bands in Bangladesh, passed away due to a cardiac arrest.
The 56-year-old breathed his last on Thursday (Oct 18) at Dhaka's Square Hospital.
He was taken to the hospital in an unconscious state and was pronounced dead soon after.
After a concert in Rangpur on Tuesday (Oct 16) with his band LRB, Bachchu returned to Dhaka early on Thursday.
He suddenly fell ill at home in Dhaka's Moghbazar in the morning and was rushed to the hospital.
Later at a press briefing, Square Hospitals Director of Medical Services Dr Mirza Nizamuddin said: "Ayub Bachchu suffered a cardiac at his home around 8:30am, and left for Square Hospital with his driver by car. He died on his way to the hospital.
"He was found dead on arrival after he reached the hospital at 8:40am. On-duty doctors announced his death at 8:55am."
Bachchu underwent heart valve surgery in 2009 and was a regular patient at the hospital, said the Square Hospital official.
President M Abdul Hamid and Prime Minister Sheikh Hasina have expressed their condolences over the musician's death.
Bachchu, who popularised rock music in Bangladesh alongside his band LRB, will be laid to rest in the family graveyard in Chattogram.
His mortal remains will be taken to the Central Shaheed Minar at 10:30am on Friday for fans to pay their last respects.
It will be then taken to the National Eidgah grounds for the Namaz-e-Zanaza after the Jumma prayers.
The body will be kept at the mortuary of Square Hospital. It will be taken to Chattogram after Bachchu's daughter arrives from Australia.
According to family members, the body will be taken to Chattogram on Saturday (Oct 20), where he will be buried at his family graveyard at the city's Enayet Bazar after another Namaz-e-Zanaza.
Born in Chattogram in 1962, Bachchu started his music career in the port city with the band Feelings in 1978. From 1980 to 1990, he was the lead guitarist of Souls before forming his own band LRB in 1991.
The next year, LRB released a self-titled double album, a first in Bangladesh, and immediately shot up to fame with hard rock numbers like "Madhobi" "Hawker", "Dhakar Sondhya" and "Ghum Bhanga Shohore".
The album not only showed Bachchu's creative abilities but also paved the way for him to become a musical maestro.
In the following years, LRB released 11 more studio albums — "Shukh" (1993), "Tobuo" (1994), "Ghumanto Shahare" (1995), "Shwapno" (1996), double album "Amader Bishmoy!" 1 & 2 (1998), "Mon Chaile Mon Pabe" (2000), "Achena Jibon" (2003), "Mone Achhe Naki Nai" (2005), "Sparsho" (2008), "Juddho" (2012) and "Rakhe Allah Mare Ke" (2016).
In 1996, LRB became the first Bangladeshi band to release a live unplugged album — "Ferari Mon".
Bachchu pursued a solo career, way before forming LRB. In 1986, when he was the lead guitarist of Souls, his first solo album "Rokto Golap" was released followed by "Moyna" in 1988.
His 1995 solo album titled "Koshto" was a huge hit. In the following years, he released several more solo albums — "Shomoy" (1998) , "Eka" (1999),"Prem Tumi Ki" (2002), "Duti Mon" (2002), "Kafela" (2002), "Rimjhim Brishti" (2008), "Bolini Kokhono" (2009) and "Jiboner Golpo" (2015).