3 arrested for online rumour-mongering: cyber-crime unit alert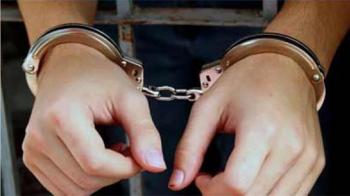 Three persons have been arrested by cyber-crime control department for spreading false news through social media and trying to mobilise people for anarchy.
The three have been identified as Mahbubur Rahman Arman, 30, Alamgir Hossain, 27 and Saidul Islam, 31.
Mobiles, laptops, memory chips and their social media ID's were confiscated from them, informed the Counter Terrorism and Transnational Crime Unit's social media monitoring team's ADC, Nazmul Islam.
Mahbubur Rahman Arman, aka, Cyber Mahbub, opened a group, Fight for Survivors Rights, FSR, ostensibly to provide cyber services and then used the platform to spread malicious rumours.
They spread photos and other content to turn the recent safe road movement into a violent one, investigation revealed.
All three have been arrested under cyber law at Ramna Thana and sent to metropolitan chief magistrate with a request for a seven-day remand.
Meanwhile, the cyber-crimes division will carry out the ongoing drive to catch those spreading fabricated news online to disrupt social harmony.