Milk Vita farmers duped out of Tk 472 million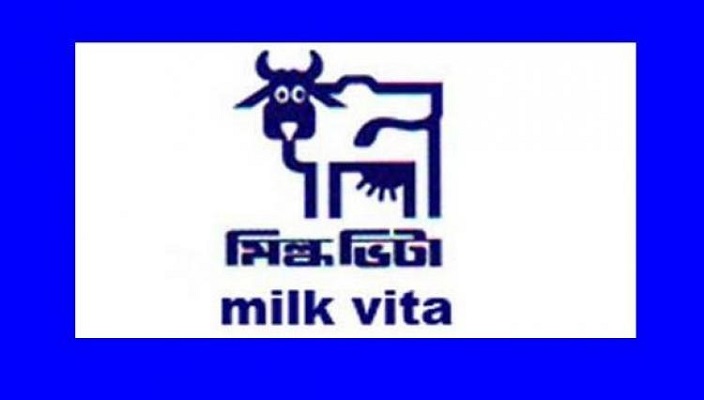 The farmers associated with Milk Vita Co-Operative have been allegedly cheated out of a staggering Tk 472.5 million.
Milk Vita has accumulated a large amount of money through shares and the Cattle Development Fund (CDF) which was supposed to be used for the farmers' benefit.
However, there is no proof that the farmers have been getting any benefits from there and are completely in the dark about where the money goes.
Milk Vita procures more than 90 million liters of milk every year from the farmers. The current purchase rate is Tk 40-45 per liter depending on the quality. During the purchase, Milk Vita deducts Tk 0.40 for shares and Tk 0.65 for CDF.
Related sources said that the organization purchases around a quarter million liters of milk every day.
If the total amount is taken into account, the organization deducts nearly 36 million taka for shares and 58.5 million taka for CDF every year.
After five years, the amount stands at approximately Tk 472.5 million but there is no account of that money.
Under the CDF, farmers are supposed to be provided with medicines and vaccines for the cattle as well as loans to buy more cattle but that hasn't happened in the last five years.
Not only are they being deprived of those benefits, they have to spend anywhere between Tk 100 and 1,000 for the treatment of their animals. A lot of them also complained about not getting clear answers when they ask anything related to their shares.
Milk Vita started they journey in 1973 at Sirajganj's Baghabari Upazila. Since the beginning, farmers have complained that they do not get any account of profit or loss incurred from their shares. All they get is a share certificate.
However, Bangladesh Milk Producers Co-operative Union Limited's Managing Committee Vice Chairman, Advocate Sheikh Abdul Hamid Lablu said that the operations are running with complete transparency.
He claimed that the farmers are being paid their dues including their shares and CDF. They are also getting various benefits for the animals including treatment, breeding and vaccination.
Milk Vita acquires milk through established Primary Cooperative Society networks. In order to be a member, one must have at least one cow.
They are also required to buy a share of Tk 10 and pay an entry fee of Tk 1. It is compulsory to supply a minimum of 150 liters of milk every year to retain the membership.
Milk Vita, the biggest co-operative organization in the country processes more than 90 million liters of milk from farmers to produce pasteurized milk, butter, cream, sweets and other dairy products. They currently market 17 dairy products, including ice creams and flavoured milk.