Bdmorning Desk-
Deadline of the nationwide Digital Registration Campaign, conducted by one of the local electronics and electrical appliances manufacturers 'Marcel', has been extended by another 2 months up to February 28, 2018. Earlier, the deadline was December 31, 2017.
The local brand started the campaign across the country on October 8, 2017 to accelerate its initiative of providing online based post sales service by encouraging customers in registering their products just after the purchase from any Marcel outlets.
To make the campaign successful by involving a good number of customers in the company's digital service, Marcel also offered different valued cash vouchers, ranging from Tk 300 to Tk 1 lakh, on the products' registration during the period of October 8 to December 31 of 2017. Among the registered customers, only those, who purchased Tk 10,000 or its above priced Marcel products, received maximum Tk 1 lakh worth cash vouchers, by which they purchased the local brand's products.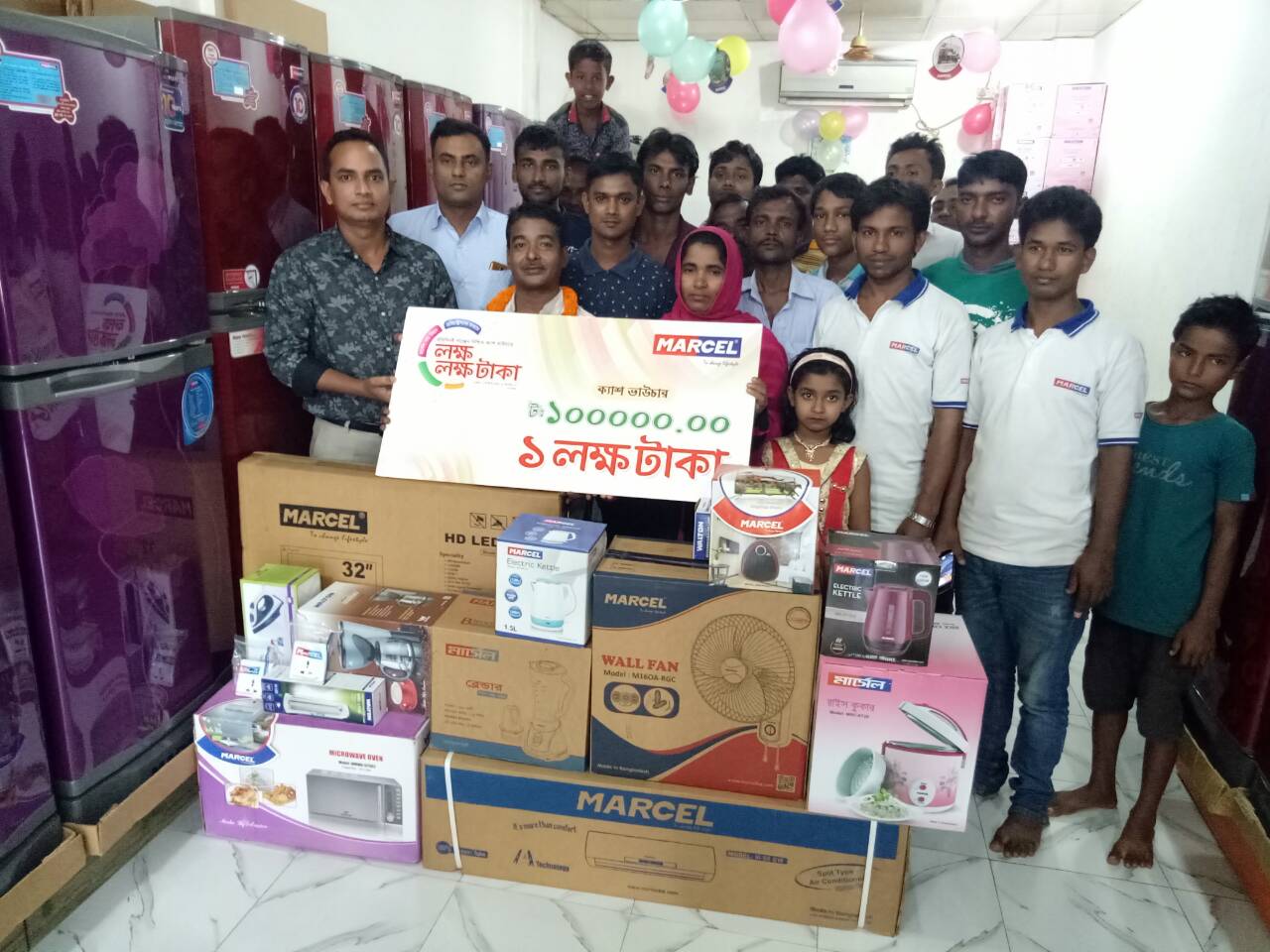 Dwelling on the extension of the campaign's tenure, Marcel's Marketing Head Dr Md. Shakhwat Hossen said the campaign received sound response from the customers. During the campaign, we experienced a sharp rise in the list of its online registered customers as a large number of customers willingly registered their appliances just after the purchase by sending SMS from their mobile phone sets.
To uphold the customer's spontaneous mindset towards the company's digital registration process in the new year, Marcel extended the campaign earlier deadline up to February 28, 2018.
The extension will be resulted in not only expediting the process of making customers database on its online server but also helping the company in knowing customers feedback and as well as providing swift post sales services, he noted.
Earlier, Marcel undertook a initiative of making digital customer database by registering details of the customers and their purchased products including the name of customer, contact number and the model of the product would be kept and stored to provide improved post sales services swiftly. Then, the company urged the customers for registering their appliances through sending SMS from their handsets. But, the company witnessed little response from the customers.
Thus, Marcel commenced Digital Registration Campaign to encourage customers in registering their appliances during the purchase, which will ultimately expedite its online based post sales service initiative.
Comments